Favorite Washington State Parks

The team at Arrotta's Automax & RV offers more than just a fine selection of Campers and RVs; we know where you want to go in them. We want to help you find Washington State Parks for you to enjoy! The Pacific Northwest is full of striking beauty, and there are dozens upon dozens of state parks from Spokane, WA to Spokane Valley, WA, and far beyond.
Deception Pass State Park
Deception Pass State Park was named such because sailors initially mapped Whidbey Island as a peninsula. Today, Deception Pass State Park is the #1 most visited of all Washington State Parks, offering dramatic seascape views and nearly 4,000 acres of beauty. There are also over 250 picnic tables for your family to rest at.
Olympic National Park
Washington National Parks are considered among the most beautiful and biodiverse places to visit in the United States, and Olympic National Park is certainly no exception! From its scenic peaks, to its lush forest, Olympic National Park has something for every nature lover. There's also plenty of lodging for day-trippers and campers alike.
Mount Rainier National Park
Visible from downtown Seattle, Mount Rainier is a Washington icon. Mount Rainier National Park is among the most popular Washington National Parks, and offers world-renowned hiking, wildflower fields, and of course, incredible peaks. Camp and enjoy the glaciers or enjoy a day trip with the family or just soak in the views for yourself!
Cape Disappointment State Park
Some of the Washington State Parks can get a little cheeky, and Cape Disappointment is certainly one our our favorites! Cape Disappointment got its name from a failed river crossing, but the name does not reflect how you'll feel when you visit! You'll find cliffside overlooks, a lighthouse, overnight accommodations, and scenic beaches welcome you when you visit Cape Disappointment Washington State Park.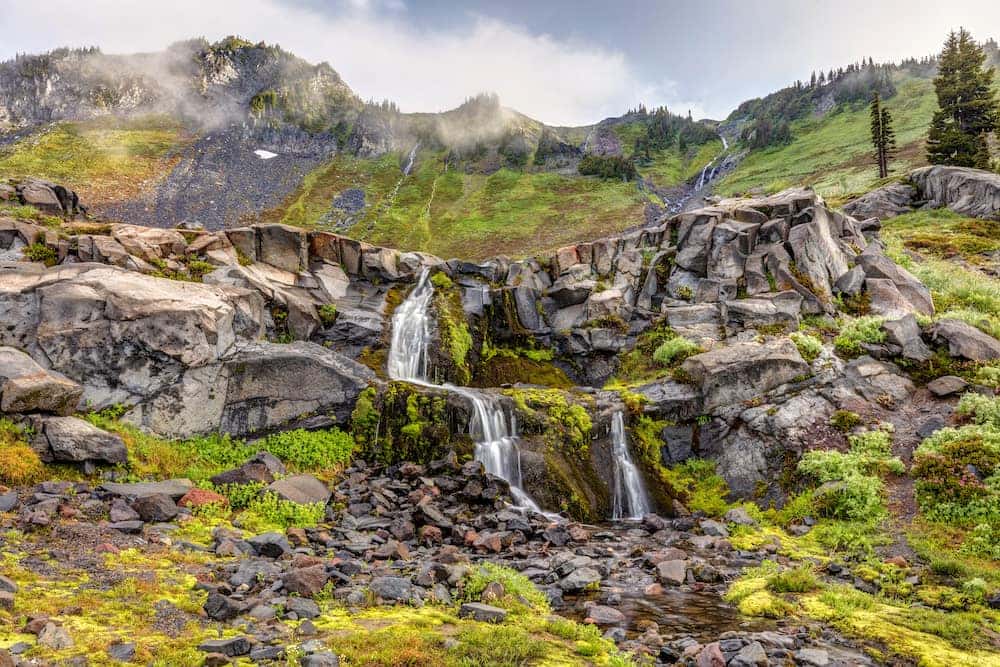 Let Arrotta's Automax & RV be Your Guide to Washington State Parks!
Whether you're looking for RV parks in Washington or Washington State Parks, the team at Arrotta's Automax & RV will help you find places to visit while you're on the road. If you have any questions for our team, please don't hesitate to contact us online or visit us near Spokane, WA today!