More and more of our neighbors are discovering the unique pleasures offered by both tiny houses and conventional RVs, but unless you've done a lot of research, you'll probably have a lot of questions about which minimalist mobile home is right for your Coeur D'Alene, ID and Post Falls, ID adventures. While there are many different types of RVs available, learning the advantages of tiny houses vs. RVs is still an important step in your search!
Explore their similarities and differences before financing an RV with Arrotta's Automax & RV today.
---
Know the Difference: Tiny Home vs. RV
What are the main differences distinguishing tiny houses vs. RVs? There are exceptions to every rule, but in general, you can count on the following tips to help guide you in your search:
Cost: The days of ultra-cheap tiny houses are now far behind us. Although it is still possible to build an affordable tiny home if you're willing to invest a lot of time and energy into building it yourself, purchasing an RV is almost always cheaper than hiring a professional builder.
Materials: RVs and tiny homes are almost always built with different materials. While RVs tend to utilize lightweight products that can stand up to highway speeds, tiny homes are generally built with heavier materials designed to insulate and project a sturdy, DIY feel. If you're sensitive to certain materials, a custom-built tiny home might be a better choice than a mass-produced RV.
Mobility: RVs are made for life on the road! You may have seen some tiny houses on wheels, and most can be hitched up to a trailer behind a Jeep SUV, but you're very likely to damage your shingles, siding, or other exterior components if you end up moving at high speeds. What's more, since most RVs weigh less than most tiny homes, it's easier to find an RV truck or SUV that can move you forward.
Square Footage: A smartly-designed tiny home can feel quite spacious, but even the best designs have trouble making room for some of the amenities you'll find in a first-class motorhome. Stoves, ovens, counter space, washer/dryer setups, and full bathrooms are all easier to fit into a large RV.
Building Codes: When they were first becoming popular, tiny home-owners often had to skirt the law if they wanted to live within city limits. In fact, this is the reason why many tiny homes are built on trailers! Although many municipalities are cleaning up their legal codes to make room for tiny homes, you'll almost never face legal barriers to RV ownership.
Availability: Many people prefer tiny houses for their customizability, but for this reason, it can be hard to find a pre-made model that satisfies all of your needs. Those who desire an RV will be able to find a satisfactory model much more quickly. The corollary is that it's much easier to resell a pre-owned RV than it is to sell a lived-in tiny home.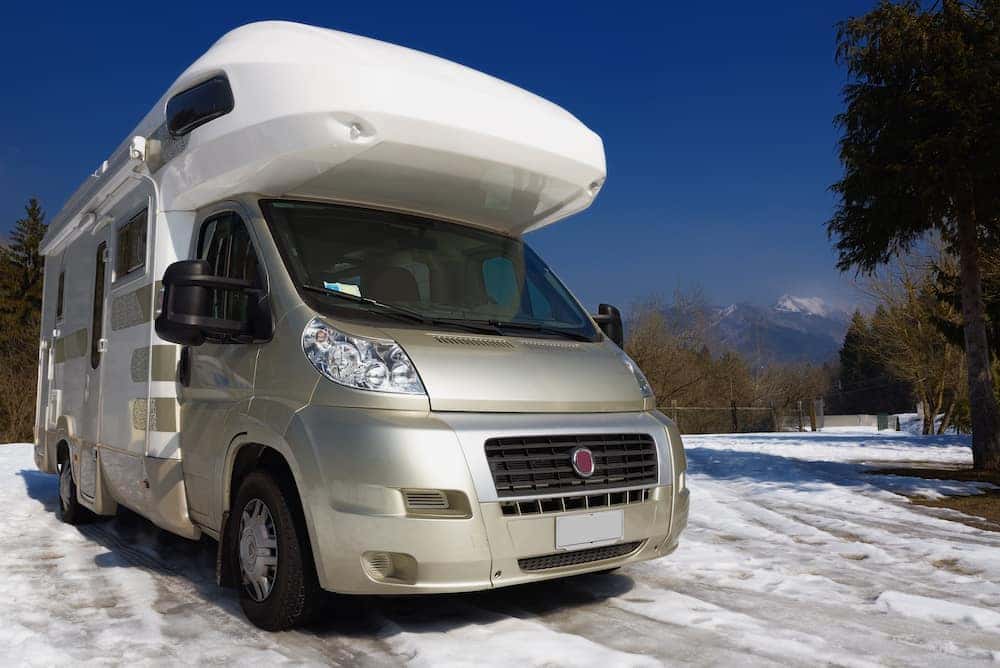 At the end of the day, many folks who choose tiny homes do so because they simply like the look and feel of these products more than they like RVs! One major advantage that tiny houses offer is that their superior insulation makes them better for full-time living. However, in most other cases, buying an RV is simply more practical than joining the tiny house movement.
---
Find Your Recreational Vehicle at Arrotta's Automax & RV!
Here at Arrotta's Automax & RV, we'll do whatever it takes to help you start the adventure of a lifetime! Whether you're searching for a pre-owned RV, a used Harley Davidson, or a used vehicle that can transport your new tiny home, you'll find plenty to get excited about when you visit our lot. Contact us today to explore your options or secure financing. We'll even help you find RV parks near Coeur D'Alene and compare gas vs. diesel trucks!