Diesel Trucks vs. Gas Trucks


When you compare a diesel vs. gas truck, you won't just find a single yes or no answer. You need to choose the right used truck for your needs, and there are a number of factors that will help you determine which option is best for you. The team at Arrotta's Automax & RV will help you compare diesel vs. gas trucks by considering longevity, maintenance costs, power, and more. To help you decide between a gas truck and diesel, we've compared the key characteristics of these two options below.
Longevity and Maintenance
Diesel engines are known for lasting hundreds of thousands of miles, so when you purchase a used pickup truck from our dealership near Spokane, WA, a diesel truck might be worthy of consideration. This longevity stems from the stronger engine blocks and internals used for diesel engines and their incredibly high compression ratios. However, it's also worth considering that maintenance on a diesel engine typically costs more than maintenance on a conventional gasoline-powered truck.
While it's true that diesel engines are much heftier than most gas engines, this doesn't necessarily mean a gas-powered truck won't hold up when worked hard. So long as you properly maintain your truck at a quality service center, gas vs. diesel longevity won't differ so much that you can write off a gas-powered truck entirely.
Capability and Efficiency
Diesel engines are well-known for their efficiency, but there are a few caveats to keep in mind. While your diesel engine may net you more MPGs, not every gas station near Coeur D'Alene, ID or Post Falls, ID may have diesel fuel. Furthermore, diesel fuel tends to cost even more than premium grade gasoline.
When it comes to capability, many diesel-powered options offer more substantial towing and payload capacities when compared to gas-powered trucks. Many times, this bump in capability is due to the fact that diesel engines often produce more torque than gas-powered engines. However, diesel engines often have less horsepower than their gas-powered counterparts, meaning they are slower off the line — even though they are more capable.
If you are looking for a car-like driving experience, then a gasoline-powered truck is definitely a better option to consider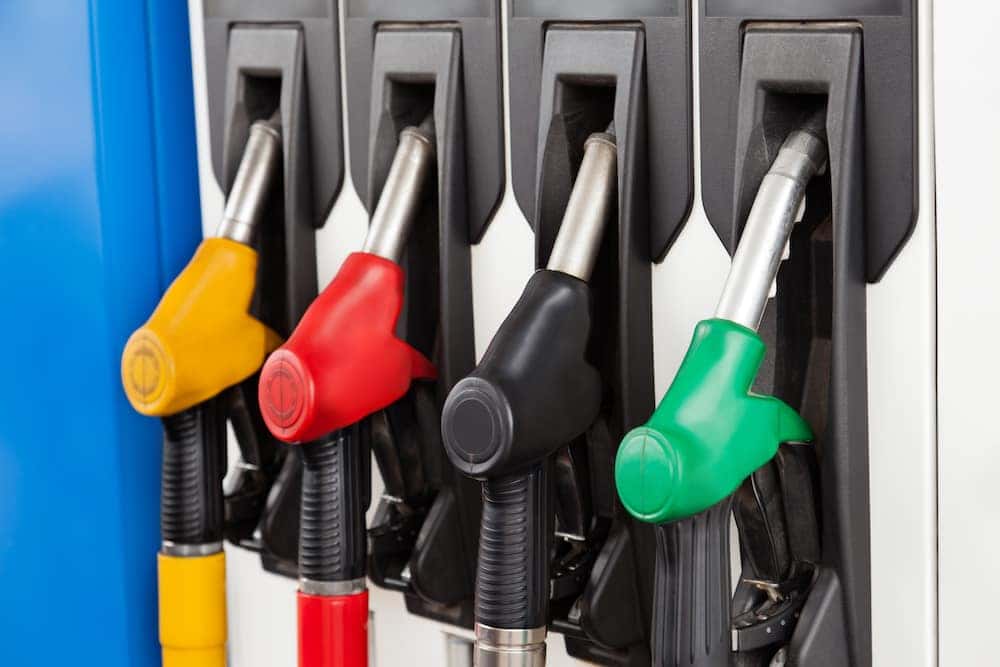 Should I Buy a Diesel or Gas Truck?
If you plan on towing or hauling from Spokane Valley, WA to Liberty Lake, WA on a daily or even weekly basis, then you should definitely consider buying a diesel truck. However, if you prefer the driving characteristics and availability of gasoline, then a gas-powered truck is an excellent option for you.
If you still need help finding the perfect truck from or pre-owned truck inventory, don't hesitate to contact us today! The team at Arrotta's Automax & RV will help you take home the perfect truck to suit your lifestyle and budget. Also be sure to learn more about diesel oil changes with our team!
More From Arrotta's Automax & RV
Your car's battery is an essential component, and every so often, it will need to be checked for damages, or replaced. If you want to be able to start your vehicle and enjoy all your electrically-powered components, you'll need to make sure this crucial piece of technology is in good condition. Thankfully, removing a car…

According to Edmunds, about 45% of the vehicles sold in the U.S. come with all-wheel drive or four-wheel drive. Both drivetrains are popular choices among Spokane, WA and Coeur D'Alene, ID drivers, so what separates the two? Compare AWD vs. 4WD, as well as AWD vs. FWD and AWD vs. RWD, to more thoroughly explore your options before…

There's no question — camping around Spokane, WA is an extraordinary experience, promising adventures and sights you won't find elsewhere. Planning to pack up your Winnebago or Fleetwood and hit the road? Arrotta's Automax & RV has you covered! Here are a few of our picks for the best RV parks in Washington State! Contact Us Dosewallips State Park…