How Often Should You Change Your Oil?

Changing your oil on a regular basis is critical if you want to maintain your used vehicle's health. Experts used to recommend oil changes every 3,000 miles, but the latest technology and oil have helped extend that interval up to between 7,500 and 10,000 miles. For more clarification, simply check your owner's manual for specific instructions about how often you should change your oil.
Oil Change Frequency
Every 7,000 to 10,000 miles is just a broad guideline. Certain models will need their oil changed more frequently. If any of these circumstances apply to your driving around Spokane, WA or Coeur D'Alene, ID, check with us to find out how often you should change the oil:
Off-Roading
Commercial Driving
Racing
Heavy Towing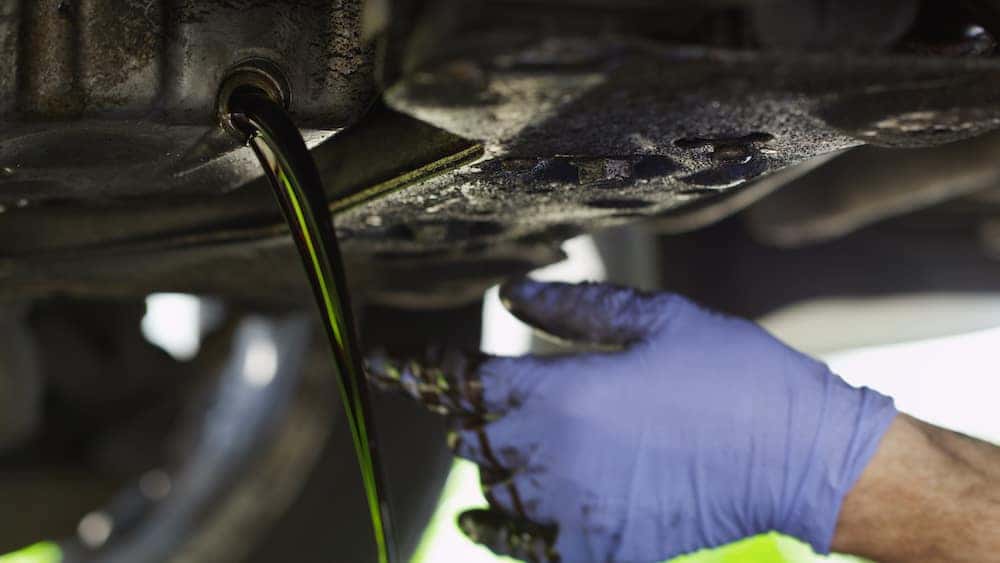 Further Oil Change Tips
Before you head to our service center near Post Falls, ID, it's worth checking out these oil change facts:
Even if you don't drive too regularly or cover long distances, you'll still want your oil changed at least once a year since it breaks down over time.
When you get your oil changed, it's wise to have the oil filter replaced at the same time. You can always pick one up at the Spokane parts department!
There's a difference between synthetic oil and conventional oil, so check your owner's manual to see which is recommended.
How Often Should You Check Your Oil Level?
It's a good idea to check your oil level once a month if you want to catch any leaks in the system. If too much leaks out, your vehicle risks everything from overheating to engine damage. You should also check for any changes to the oil's color, as this indicates metal particles in the oil that can be a symptom of serious problems. If you're low on oil or notice any other issue, you should see a service professional as soon as possible.
Turn to Arrotta's Automax & RV for Oil Changes
We're here to provide service tips covering everything from oil changes to diesel oil advice. To find out more, simply contact us today. If you'd like to schedule servicing, don't hesitate to use our quick and easy online form.
More From Arrotta's Automax & RV
Your car's battery is an essential component, and every so often, it will need to be checked for damages, or replaced. If you want to be able to start your vehicle and enjoy all your electrically-powered components, you'll need to make sure this crucial piece of technology is in good condition. Thankfully, removing a car…

According to Edmunds, about 45% of the vehicles sold in the U.S. come with all-wheel drive or four-wheel drive. Both drivetrains are popular choices among Spokane, WA and Coeur D'Alene, ID drivers, so what separates the two? Compare AWD vs. 4WD, as well as AWD vs. FWD and AWD vs. RWD, to more thoroughly explore your options before…

There's no question — camping around Spokane, WA is an extraordinary experience, promising adventures and sights you won't find elsewhere. Planning to pack up your Winnebago or Fleetwood and hit the road? Arrotta's Automax & RV has you covered! Here are a few of our picks for the best RV parks in Washington State! Contact Us Dosewallips State Park…