How to Remove a Car Battery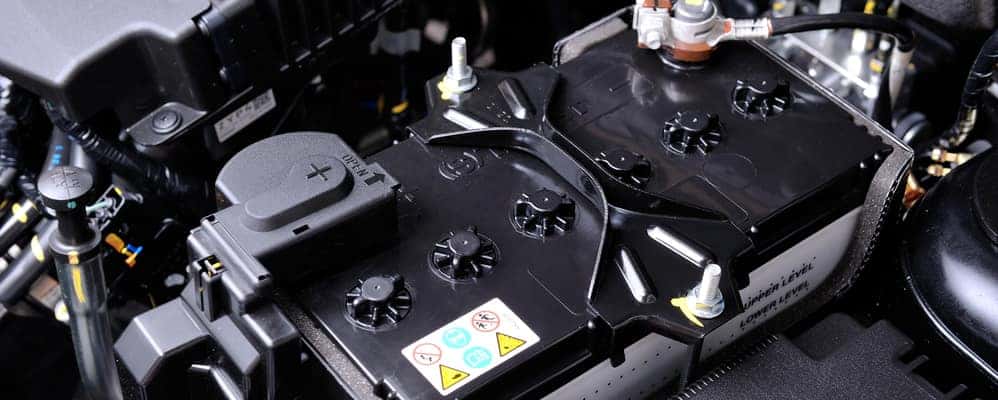 Your car's battery is an essential component, and every so often, it will need to be checked for damages, or replaced. If you want to be able to start your vehicle and enjoy all your electrically-powered components, you'll need to make sure this crucial piece of technology is in good condition. Thankfully, removing a car battery and inserting a new one is a relatively simple process, as long as you follow proper disposal procedures. We've broken down the steps for our neighbors near Coeur D'Alene, ID, below!
Starting the Process
You should never touch your battery without wearing insulated work gloves, and safety goggles are also recommended when you're working under the hood. Corrosive agents like battery acid are no joke, and you could get an electric shock if you try to hold the battery without proper protection. Before you start the process, make sure that your vehicle is off and cool. You should also prepare to do each of the following before you start:
Restrain the battery cables using zip ties or some other tool you have on hand. Letting these cables touch one another could cause dangerous sparks to fly.
For added protection, cover the end of the positive cable with a cloth once it's removed. You'll want to make sure that it doesn't come into contact with any other metal.
Make sure that no object on your person is going to conduct electricity. Remove any watches, necklaces, and bracelets to reduce the risk of a shock.
Any time you're working under the hood, you should make sure that you're working in a well-ventilated area.
In some extreme cases, the battery terminal may be fused shut. When this happens, you should contact the experts, or visit your local parts department for a special battery cable removal tool that you can use to pry it loose.
Battery Removal: Step-by-Step
Once you've acquired your protective gear and ties, you're ready to get started:
Locate the negative terminal, usually marked by a black plastic cover and/or a visible minus sign.
Using a pair of pliers or an adjustable wrench, remove the nut which locks the cable into place. Pull off the negative cable and secure it, as discussed above.
Do the same for the positive cable, usually designated with red, and make sure that these two cords do not touch.
Some batteries will be secured using a bracket. If yours is, simply use the same set of pliers, or the same wrench, to loosen it.
With the obstacles out of the way, lift the battery out of the bracket. Exercise caution to avoid any exposed corrosion damage, and remember that the battery may weigh up to 40 pounds.
Unlike smaller batteries, the large power source in your car cannot simply be thrown in the trash. However, many auto parts stores can take the battery off your hands and recycle it. Contact Arrotta's Automax & RV or do a little research to find a recycling center close to you.
Get More Service Tips with Arrotta's Automax & RV
Most drivers in the Spokane, WA and Spokane Valley, WA areas don't have time to change their own batteries or rotate their tires at home. If this is true for you, schedule service with Arrotta's Automax & RV to have us take care of everything.
If you think it's time to upgrade with a newer vehicle, check out our used vans or our used cars today!
---
Related Service Posts from Arrotta's Automax & RV
Want to learn more about DIY car care? Find out how long an oil change takes, learn how to remove mold from your car, how to wash a motorcycle, and more when you check out our other service blogs below! Check out our rotating parts specials to see if you have an opportunity to save.
Your car's battery is an essential component, and every so often, it will need to be checked for damages, or replaced. If you want to be able to start your vehicle and enjoy all your electrically-powered components, you'll need to make sure this crucial piece of technology is in good condition. Thankfully, removing a car…

 Schedule Service Oil changes at Arrotta's Automax & RV will typically take less than an hour. Contact us today for an estimate on wait time. You can also schedule a service appointment easily online and get back to your busy schedule quickly. We are located in Spokane and serve drivers from Spokane, WA to Coeur D'Alene, ID, and beyond! How Long…