What Are Some of the Best Spokane Restaurants?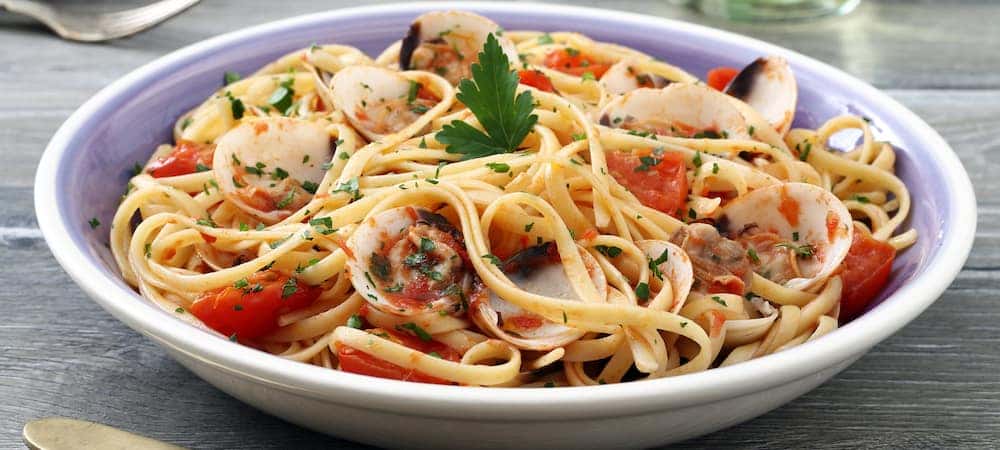 Spokane, WA is home to some of the highest rated restaurants in the Pacific Northwest — each offering a unique spin on seafood, steak, sweets, and more. Our goal at Arrotta's Automax & RV is to not only pair local shoppers with the best used cars but to also share our knowledge of the area. Check out our picks for some of the best Spokane restaurants below!
Clinkerdagger
Address: W. 621 Mallon St. Suite 404
Looking for steak or seafood cooked to perfection? Clinkerdagger has it all — a gorgeous view of the Spokane River and city line, a mouth-watering menu, and a welcoming feel. Choose from menu highlights like lobster bisque, crispy cod tacos, char-grilled filet mignon, or a fresh herb-crusted rack of lamb.
Nudo Ramen House
Address:
818 W. Sprague Ave., Downtown Spokane, WA
9602 N. Newport Hwy., North Spokane, WA
Cool, open, and relaxed, Nudo Ramen House is the place to go for simple and tasty Japanese food. Lunch is served from 11 a.m. to 3 p.m. daily and includes your choice of a lunch-size appetizer or one yakitori paired with a lunch-size ramen bowl. Select foods are gluten-free and vegetarian upon request.
Tomato Street North Division
Address: 6220 N. Division St.
Tomato Street on North Division is an Italian restaurant with a modern flair. For over 20 years, they've served locally sourced food to diners from all over Spokane, WA. Their dinner menu includes smashed focaccia sandwiches, seafood fettuccini, twice-baked spaghetti, and an assortment of pizzas with a roasted-garlic-infused crust.
The Flying Goat
Address: 3318 W. Northwest Blvd.
The Flying Goat is a casual eatery and craft beer bar that looks and feels much like the pubs of England, Ireland, and Scotland. Neapolitan-style pizzas are the centerpiece of their food menu and include favorites like the Cora with arugula pesto, a house cheese blend, oven-roasted chicken, artichoke hearts, and herbed tomatoes.
The Scoop Spokane
Address: 1001 W. 25th Ave.
Nestled in South Hill, The Scoop is a family-owned eatery serving handmade ice cream in dozens of delicious flavors. Their Liege Waffles are made from scratch every morning and can be topped with strawberries, Nutella, ice cream, and more. Grab a cup of organic coffee for the road from their espresso bar!
Learn More About Spokane from Arrotta's Automax & RV!
Stay tuned for more information about events, state parks, and camping destinations in Spokane, WA! Contact Arrotta's Automax & RV with any questions about our inventory or used vehicle specials, or visit us near Coeur D'Alene, ID and Post Falls, ID.
---
More from Arrotta's Automax & RV
Your car's battery is an essential component, and every so often, it will need to be checked for damages, or replaced. If you want to be able to start your vehicle and enjoy all your electrically-powered components, you'll need to make sure this crucial piece of technology is in good condition. Thankfully, removing a car…

According to Edmunds, about 45% of the vehicles sold in the U.S. come with all-wheel drive or four-wheel drive. Both drivetrains are popular choices among Spokane, WA and Coeur D'Alene, ID drivers, so what separates the two? Compare AWD vs. 4WD, as well as AWD vs. FWD and AWD vs. RWD, to more thoroughly explore your options before…

There's no question — camping around Spokane, WA is an extraordinary experience, promising adventures and sights you won't find elsewhere. Planning to pack up your Winnebago or Fleetwood and hit the road? Arrotta's Automax & RV has you covered! Here are a few of our picks for the best RV parks in Washington State! Contact Us Dosewallips State Park…