5 of the Best RV Parks in Washington State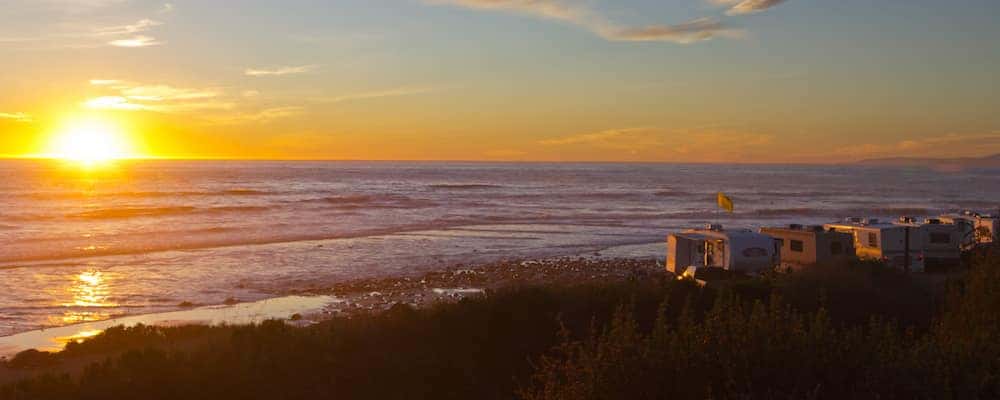 There's no question — camping around Spokane, WA is an extraordinary experience, promising adventures and sights you won't find elsewhere. Planning to pack up your Winnebago or Fleetwood and hit the road? Arrotta's Automax & RV has you covered! Here are a few of our picks for the best RV parks in Washington State!
Dosewallips State Park
306996 US-101, Brinnon, WA 98320
Located 60 miles north of Olympia, 1,064-acre Dosewallips State Park is situated where the Dosewallips River meets the Hood Canal. You'll find great RV spots equipped with hookups, as well as activities like clamming and hiking.
Riverside State Park – Bowl and Pitcher Area
4427 N Aubrey L White Pkwy, Spokane, WA 99205
Riverside State Park is located about nine miles from Spokane and offers 55 miles of hiking trails, 25 miles of horse trails, and 120 feet of dock. The Bowl and Pitcher campground includes 16 standard campsites and 16 partial-hookup sites with electricity and water.
Check out our guide to the best camping near Spokane for even more options.
Birch Bay State Park
5105 Helweg Rd, Blaine, WA 98230
Birch Bay State Park can be found in a blue cove between Bellingham and Blaine. Although it feels far removed from the hustle and bustle of surrounding cities, it's not far from Vancouver. This makes it a fantastic spot for a weekend getaway!
Fort Worden State Park
200 Battery Way, Port Townsend, WA 98368
A century ago, Fort Worden was an installation of the U.S. Army that housed around 1,000 troops and officers. Now, it's a 433-acre park that's rich in history and activities and features like an amphitheater, a museum, rock climbing, skiing, snowmobiling, and more.
Grayland Beach State Park
925 Cranberry Beach Rd, Grayland, WA 98547
Grayland Beach State Park rests on 581 acres with plenty of marine camping spots along the Pacific shoreline. It's a hotspot for not only RV camping but surfing, crabbing, clamming, and fishing as well.
Where Can I Learn More About RV Parks Near Me?
Contact us at Arrotta's Automax & RV near Post Falls, ID and Spokane Valley, WA! We're familiar with all of the best RV parks in Washington State, as well as Washington State Parks! Plus, we can help you compare campers and choose the perfect RV for your adventure. Should you ever find yourself relaxing at one of these parks, only to find you need a new car battery when it's time to leave, we've got helpful tips on how to remove a car battery.
More from Arrotta's Automax & RV
Your car's battery is an essential component, and every so often, it will need to be checked for damages, or replaced. If you want to be able to start your vehicle and enjoy all your electrically-powered components, you'll need to make sure this crucial piece of technology is in good condition. Thankfully, removing a car…

According to Edmunds, about 45% of the vehicles sold in the U.S. come with all-wheel drive or four-wheel drive. Both drivetrains are popular choices among Spokane, WA and Coeur D'Alene, ID drivers, so what separates the two? Compare AWD vs. 4WD, as well as AWD vs. FWD and AWD vs. RWD, to more thoroughly explore your options before…

There's no question — camping around Spokane, WA is an extraordinary experience, promising adventures and sights you won't find elsewhere. Planning to pack up your Winnebago or Fleetwood and hit the road? Arrotta's Automax & RV has you covered! Here are a few of our picks for the best RV parks in Washington State! Contact Us Dosewallips State Park…