Spokane camping is well regarded by vacationers from all across the pacific northwest, and it's not hard to see why! Our beautiful vistas and dreamy weather have made us a prime destination for RV-drivers and backpackers alike, and when you venture up to one of our nearby national forests, it's easy to spend a weekend away from all of life's little dramas.
Local drivers are always coming to our team with news on the best camping in Spokane, so we've put together this short guide to help newcomers plan their adventures!
Sunny Side Camping Adventures
If you're searching for an early-spring or late-fall camping destination in Eastern WA, you can't go wrong with Sunny Side. This hybrid forest-desert landscape certainly lives up to its name, and its basalt canyons are truly unforgettable. Great hiking trails plus local rivers and lakes make this location a great place for those who love any chance to brave the elements. Since high winds are likely, we think a pre-owned RV will make for a much more enjoyable stay than a simple staked tent.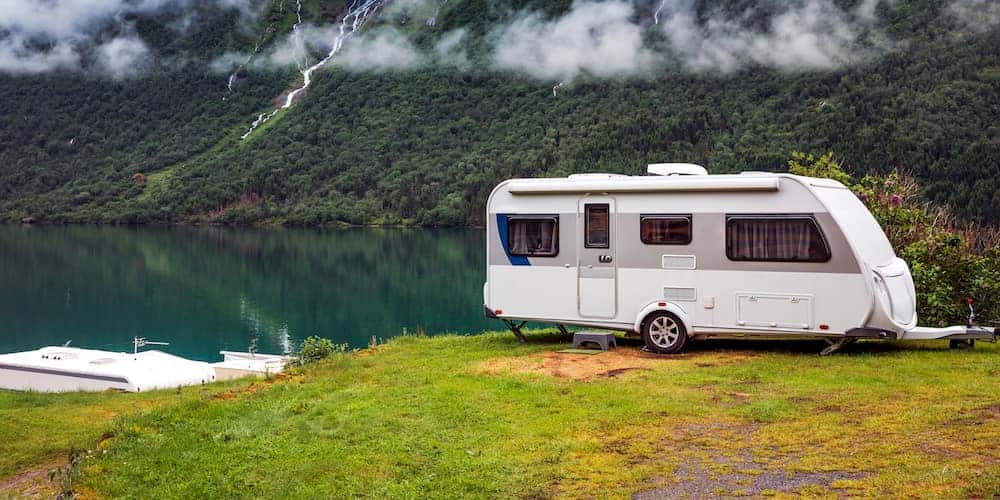 Edgewater Campground
For many who travel through Spokane, the nearby Colville National Forest is one of the most iconic local nature destinations. If you want to spend a night out in the woods with your family tent or RV, the Edgewater Campground lets you do so in secluded-yet-secure conditions, complete with running water and flushing toilets on site. Plenty of great roads and trails let you explore the area by foot or by car, and since you'll be close to Lake Pend Oreille, you can enjoy all sorts of water sports.
Palouse Falls State Park
Palouse Falls is well-known as one of the best waterfalls in Washington, and for those who don't mind a two-hour drive, this campground certainly offers some of the best camping near Spokane. Since the state park offers incredible views of Washington's state waterfall, but features only eleven campsites, you'll want to arrive as early as possible on warm weekends. We think you'll be glad you did, as you'll have endless trails and unforgettable views to soak up all day long.
Searching for Something More Intimate?
If you're not looking for a place to camp with your RV, you might also think about one of the dozens of local cabins scattered around Spokane, WA, nestled in between the Colville and Couer d'Alene national forests. Although some vacationers are split on the merits of tiny homes vs. RVs, we think you can defeat any bad mood with a short stay at a secluded mountaintop cabin or yurt. The travel website Hipcamp can connect you to any number of these deeply personal Spokane camping destinations.
For Local Destinations, Arrotta's Automax & RV Has You Covered!
We've been glad to share the best Spokane camping and the best Washington RV parks with our friends and neighbors, but the great outdoors isn't the only place where our expertise will come in handy. Do you need a Jeep to pull your camper or RV? Check out our collection of pre-owned Jeeps at good rates! Need more local advice? Check out the best restaurants in Spokane and best RV parks near Coeur D'Alene today!