AWD vs. 4WD: What's the Difference?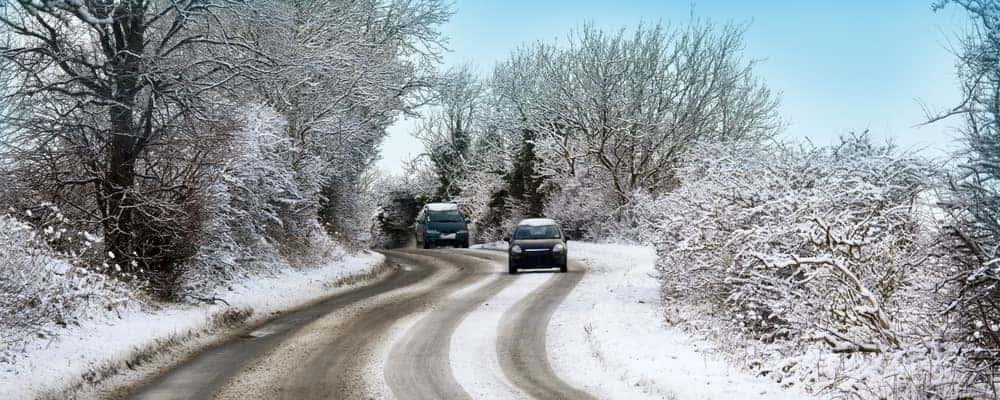 According to Edmunds, about 45% of the vehicles sold in the U.S. come with all-wheel drive or four-wheel drive. Both drivetrains are popular choices among Spokane, WA and Coeur D'Alene, ID drivers, so what separates the two? Compare AWD vs. 4WD, as well as AWD vs. FWD and AWD vs. RWD, to more thoroughly explore your options before browsing our used vehicle inventory!
AWD vs. 4WD
AWD can be full-time or part-time. Full-time AWD means the front and rear axles are driven simultaneously, while part-time AWD powers either the front or rear wheels. Using front, rear, and center differentials, transfer cases, and couplings, 4WD systems allocate engine torque as needed. AWD is usually more fuel-efficient than 4WD but doesn't offer the same off-road-ready capabilities.
AWD vs. FWD
Front-wheel-drive vehicles deliver engine power to the front wheels. One of the benefits of FWD is its simplicity. It's less complicated than AWD and more affordable to repair and maintain. Additionally, it's lighter and more compact, which means more space inside the cabin and cargo area. However, if you need to tackle Post Falls, ID's sometimes harsh weather, AWD will serve you better.
AWD vs. RWD
Rear-wheel drive is the opposite of FWD; power is delivered to the back wheels that push the car forward. RWD is known for its precision and excellent cornering capabilities and is common in sports cars and trucks. In a RWD car, the engine and transmission are positioned above the front wheels, giving it stronger traction than FWD. Compared to RWD and FWD, though, AWD is still the best pick for powerful road grip.
Try Out Different Drivetrains at Arrotta's Automax & RV!
Explore Arrotta's Automax & RV's vast inventory of used 4×4 or AWD cars, three-row SUVs, wagons, and more to find the vehicle with the traction and handling you need to tackle Spokane Valley, WA's roads. Estimate the value for your current car, then take a few moments to apply for financing. Don't forget to check out our ever-changing vehicle specials!
More from Arrotta's Automax & RV
When you need service tips, like how to remove a car battery or remove mold from your car, Arrotta's Automax & RV has you covered with simple instructions. Check out this and more below! Now that you've learned the differences between these drivetrains, learn more about gas vs. diesel trucks!
Your car's battery is an essential component, and every so often, it will need to be checked for damages, or replaced. If you want to be able to start your vehicle and enjoy all your electrically-powered components, you'll need to make sure this crucial piece of technology is in good condition. Thankfully, removing a car…

According to Edmunds, about 45% of the vehicles sold in the U.S. come with all-wheel drive or four-wheel drive. Both drivetrains are popular choices among Spokane, WA and Coeur D'Alene, ID drivers, so what separates the two? Compare AWD vs. 4WD, as well as AWD vs. FWD and AWD vs. RWD, to more thoroughly explore your options before…

There's no question — camping around Spokane, WA is an extraordinary experience, promising adventures and sights you won't find elsewhere. Planning to pack up your Winnebago or Fleetwood and hit the road? Arrotta's Automax & RV has you covered! Here are a few of our picks for the best RV parks in Washington State! Contact Us Dosewallips State Park…